Safe, Secure, Compliant
SuccessKPI makes the privacy and protection of the data on our network and platform our #1 job. SuccessKPI customers can rest assured that we have established a full framework of operational systems policies and procedures orchestrated in such a way to protect data in transit and at rest in our SaaS platform. These policies and procedures meet the highest industry standard and are audited and certified regularly in accordance with leading security and operational performance standards including PCI, SOC2, HIPAA, ISO 27001, GDPR, CCPA, LGPD, and more.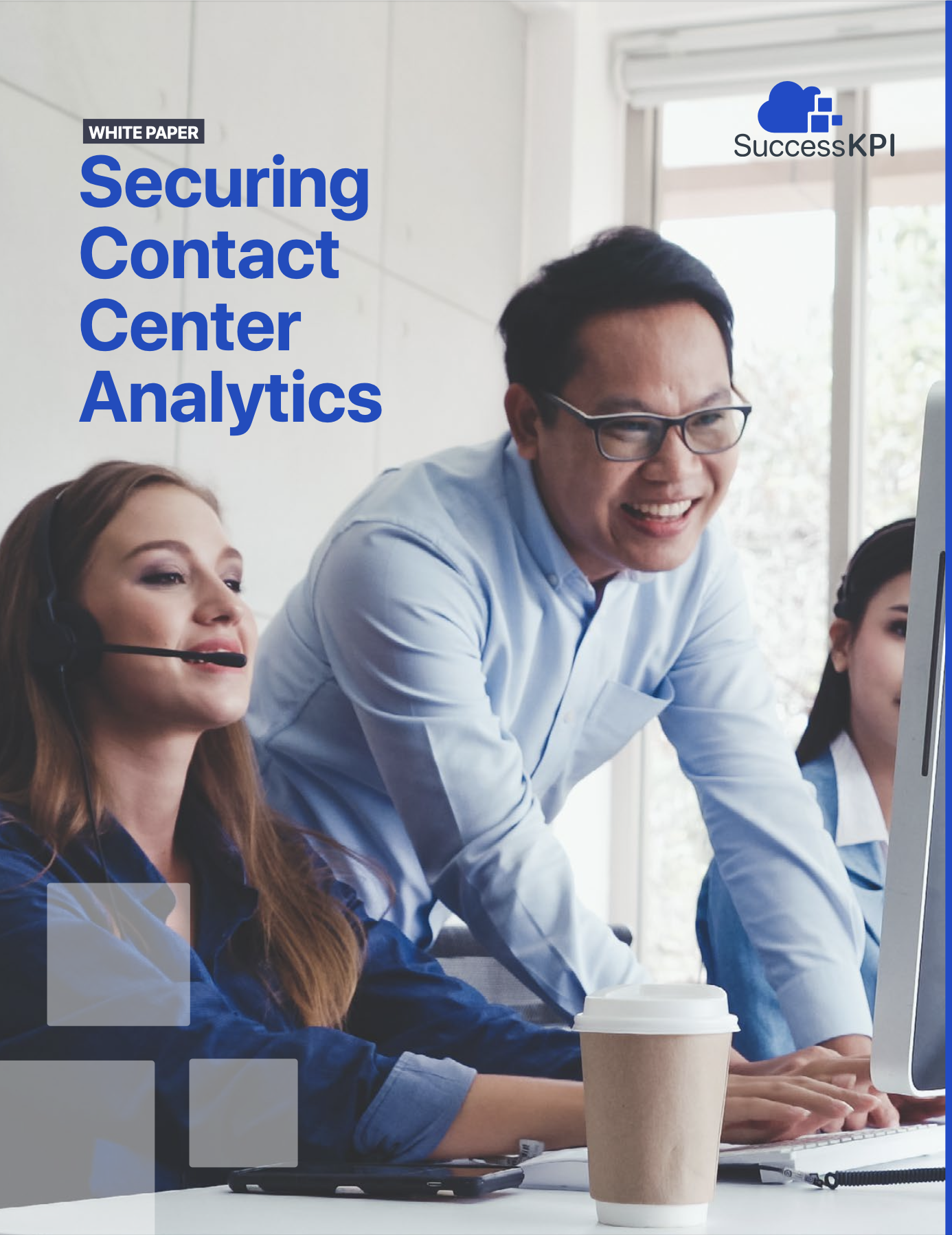 Download the SuccessKPI white paper Securing Contact Center Analytics to get details on our security processes for people, product features, cloud and network, monitoring and incident response, physical spaces, and third-parties.